Mica, you're four!
You love…
eating anything sweet, especially ice cream, smoothies, juice, fruit
jets, airplanes, jets, and planes
to draw and draw and draw, for hours
glitter and glue
doing any kind of craft
puzzles
running, bouncing, and sliding
cuddling, when you want to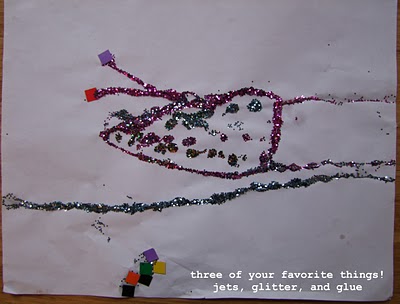 You're…
curious
quiet
introverted
devil-may-care
prolific
fun-loving
intense
sensitive
and
sweet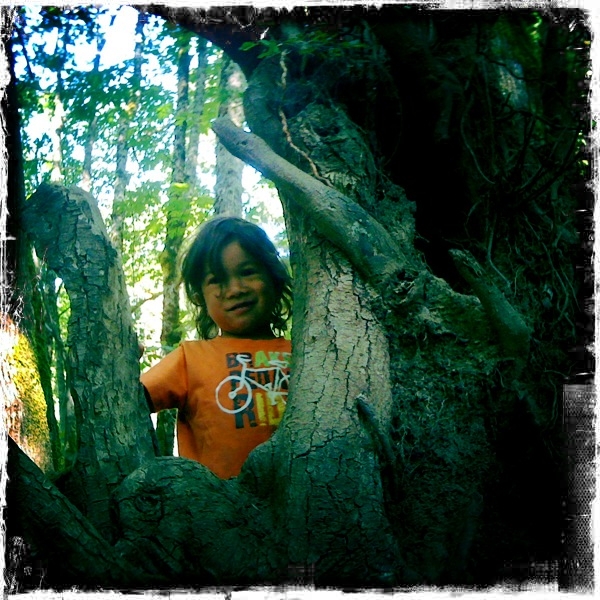 You…
Lately, you've been having big meltdowns, and it reminds me of myself, or at least of the impression I have of myself, at that age. If you're tired or hungry, or both, you spiral downward… you lash out, trying to control whatever you can, and nothing is right — "I said strawberry jelly… No, raspberry!… No, no jelly!!!" — becoming more and more filled with despair, until you're inconsolable. It is always best during these times if I can keep my center, be clear without being argumentative, and not over-console you. It is always best these times if I can remain open and supportive, so you know you can come to it, back to balance, or to me, on your own time.
And the other morning, after you had a tasted a milkshake for the first time the night before, you looked at me filled with wonder, and said, "Mama, a milkshake is my new best thing!" and then you started crying, "And I don't have it anymore! And I want to have it again!!"
Yes, to want to go back in time, to the time before it was bad. I am learning ever more about my own deep tendency to want that, experiencing some release and healing, and I can only hope that I can continue being there for you, truly and deeply, solidly, there, while you travel your own path. That I can simultaneously get out of your way and be there.
The other day, you came out of the bathroom with your pants on backwards, and it broke my heart in so many wonderful ways (the smiling-crying compassion). Then you told me, "Mama, I wiped myself!" and my heart broke again as you gave me a nod or two, all puffed-up proud, and then you were back into your drawing, leaning down with your face so close, your pen scribbling away as you tell the story only you can tell.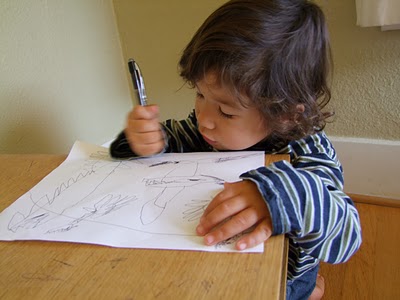 I am listening…
Love,
Mama
then you were
Blessed be.