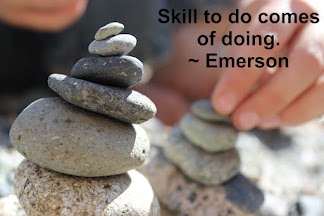 … last month's activity …
animals, plants, sea and sky, the earth
outdoor school…
a long weekend up north at the beach (my parents' house)…
hiking through the woods on the island, Orlando and I went off on our own onto a round-about not-well-traveled loop, sorta spooky, filled with mosses and dark spaces, and Orlando said, "I feel like something is watching us."
we walked barefoot down the main path…
two lazy afternoons at a beach near us…
the boys watched microcosmos and just absolutely loved it…
visiting our nearby arboretum… so many plants — spring!! smelling, running, shoes off again, hide-n-seek, and Orlando spotted raccoon tracks in the mud…
Mica was so excited, sitting inside a tent outside on the grass with our neighbor-friends as a spider came straight down on its own thread — "That's the first time I saw a spider exactly like that, on its own thread!!"
visiting the Ballard locks…
and being visited by… chimpmunk, flicker, robin, junco, eagle, garter snake, sand fleas, blue moths, crabs, ants, spider, hawk and the pacific tree frog in our pond! … and salmonberry, tulip, hyacinth, cherry blossoms, apple and pear and all the flowering fruit trees, and so much more!!
people, hearts, love, feelings, and self
spending an afternoon looking through all their old notebooks filled with drawings they've done over the years…
re-immersing ourselves into the world of our feelings, talking, naming, exploring, being with… (I'm trying to get away from arbitrating and fact-finding, and instead trying to let things unfold)
the kids are captivated by our new feelez poster and Orlando said the other day, "I remember when we used to play that game (the feelez game), that was when I so young and I was just starting to learn about… all these things of life."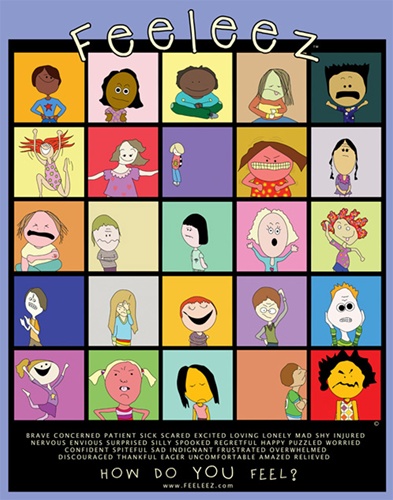 brother-brother, so many times of upset and repair and love…
taking time for ourselves when we are upset — I need space, I am not ready to reconnect yet, Now I am ready to reconnect…
Mica's favorite thing to do, "Everyone hugs!" and "Everyone kisses!"
ideas out there, ideas in here
talking about genetics and evolution…
money, denominations, who is on what bill, what denominations there are (Orlando was seriously bummed to find out there isn't a $1000 bill)…
why are there no women presidents, and about slavery and emancipation and civil rights…
playing with fractions and decimals and base-ten…
Orlando asking Mica, "What's 200 + 300?" and Mica saying he doesn't know. And then Orlando saying, "What's 2 + 3?" Mica counting on his fingers (a favorite thing of his to do lately) and saying "Five!!" And then Orlando, again, "What's 200 + 300?" and Mica calling out triumphantly, "Five hundred!"
bodies, movement, fluidity and flow, climbing and clamoring
creeping and crawling
climbing trees, playing soccer, fairies, chase, smelling flowers, playing frisbee and nerf guns
golf class
12 hours of play outside with cousins on 5 acres!! wandering the woods, swinging on the swings, discovering a "hurt" bird (which was really trying to trick them away from her nest), picking rhubarb and kale, baking, wrestling, playing telephone, and roasting marshmellows
building, holding, stacking, carrying, sounding —
playing chess with each other, with me, with friends
hammering with the Haba game
snap circuit building
3D Parthenon puzzle
an impromtu music-a-thon before bed the other night, drumming on everything, pounding on the xylophone, belting out love songs to life
family, friends, community, the world right here
outside again! with all our neighbor kids, with cousins many times
a walk with our neighbors and a sweet exploration of the arboretum together, my older boys caring for the younger ones and everyone having a raucous time on an imaginary carousel
we made chocolate-covered strawberries and shared them with many neighbors
being babysat by our neighbor (who is a teenager) every other week, and spending an hour or two with another neighbor as a mother's helper (she is 11)…
being with Baby H…
imagining, playing, practicing, storytelling
playing baby animals, "big-brother and baby," and clone wars with each other
spending time together in bed
more Sparkle Stories… the kids just love them and I do, too, though I sometimes roll my eyes at how sweetly that brother and sister talk to each other
Orlando and his cousin putting on a magic show (twice!) for us
and many, many books…. Calvin and Hobbes, Mouse Soup, The Tale of the Firebird, Owly, Where the Wild Things Are, Star Wars Lego book, Missile Mouse, Star Wars/Clone Wars books, All the World, Whose Nest Is This? Even an Ostrich Needs a Nest, I'm the Biggest Thing in This Ocean, Albert, Zen Shorts, Seabird in the Forest, Journey into the Deep, The Deep, Where the Sidewalk Ends, Steps and Stones, DK Ocean, The Magic Flute, Where the Mountain Meets the Moon** (highly recommended), Tracking Trash, Cradles in the Trees, Abe Lincoln at Last, Looking at Lincoln, Civil War on Sunday, Abe Lincoln: The Boy Who Loved Books, Presidents' Day, The World History book.
We had a nest/deep ocean/Lincoln thing going on (didja notice?), all because of questions about things we've seen or heard or read. We even listened to The Magic Flute opera (Lincoln's favorite).
… And we go on… doing and being, being and doing, ebb and flow, disconnecting and repairing, building and learning, loving living.
Journeying through the world
To and fro, to and fro
Cultivating a small field
~ Basho