lego robotics – building creatures and programming them on the computer… lots of innovative building that included finding out what it would take for one bird to knock the other off its stick or changing a drum into a pounding machine.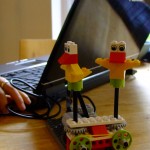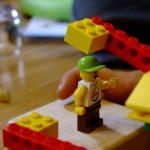 playing pattern blocks, magnatiles, legos, blocks, dress-up, angry birds (the video game and creating their own structures and catapults), mad libs, airplanes, pokemon (learning how to play with my help and by hanging out with the players at park day)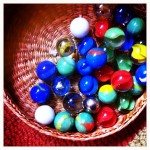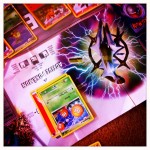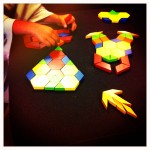 books and more books – Mica has been really into Dr. Seuss, checking out ten or more from the library at a time. Orlando has been really into Greek mythology the last couple of months. This month we've read Odysseus by Hugh Lupton and we're on Perseus by Geraldine McCaughrean for the third time. We've had some books on Greek mythology "for kids" that I really couldn't stand – simplified versions that only recounted the facts "he slayed that monster and that one too and then ate his own children blah blah blah." I've been so grateful to find stories that are more nuanced, well-written, and a pleasure to read aloud. Orlando enjoys the stories so much so it is nice for me to also enjoy reading them. He's been asking me what certain words mean as I read and we've compiled quite a list – Hesperides, saliva, stalagmites, betrothed, reckless.
And more books: Where the Sidewalk Ends, Captain Underpants I and II, Rumplestiltskin, Rocks and Minerals, A Tree in the Forest, Star Wars: Mysteries of the Jedi, The Circus Ship, Good Night Good Knight, Word Play, Lego Star Wars: The Visual Dictionary, and various library books.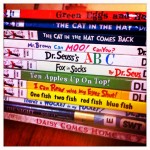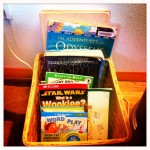 Out and about at the Reptile Fair, the beach, parks, the woods, the arboretum, the Burke Museum (fossils), the art store, the office supply store (counting up their quarters to buy a pack of gum), the Museum of Flight, park days (building fires, learning self-control/not hurting friends), the grocery store, and playing with the cohousing kids (four square, fort and wall building, zombies).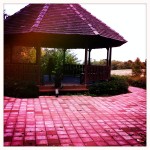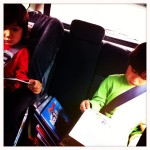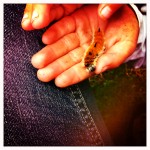 Regular classes and experiences — Orlando went to Wilderness Awareness each week, including a parent visit day AND an overnight this month. He's built dead-fall traps, played with handmade badminton balls, ran around, threw javelins, built shelters, stayed overnight with Rom and the rest of his group, visited spawning salmon for the day, and learned how to be super stealthy.
Orlando also attended a weekly math for love circle, learning about patterns and numbers, in addition to a math manipulatives class (using pattern blocks, cuisinaire rods, etc.).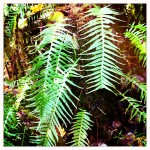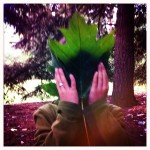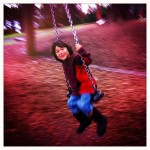 Lots of talking about… letters and sounds (Mica) and numbers and patterns (Orlando), including teaching himself how to count by fives, sevens, and sixes. Time — Orlando has been using the new toy clock to count down the minutes until Penny's party, until cousins arrive, whatever he is excited about. And we've been talking about fate, thanks to Perseus!
listening to Alphabutt by Kimya Dawson, The Flaming Lips (this is their all-time favorite song though Yoshimi is a close second), classical music on the radio, of course, but now we received a CD when we became members of our public classical station, and Mustard Pancakes.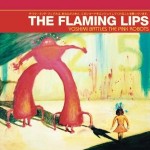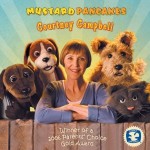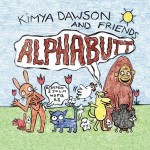 Baking and making squash drops and soups – Mica likes to help in the kitchen, measuring spices and flours and liquids.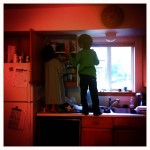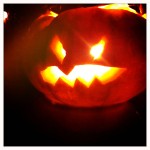 Lying low… Taking it easy the last week while Mica wasn't feeling well…
thanks to mb for this post idea!