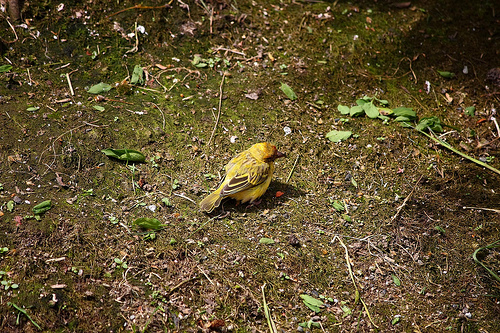 I was rushing around, getting things ready for the babysitter to come.
[Yay! we have someone who helps us with family balance!]
And there I was washing the dishes, cleaning up toys, noticing the kitchen floor piled with dirt, wondering if Mica had any clean undies, and trying to find something that the kids could eat for lunch, when I realized something.
This is what not doing everything looks like.
Even though it seemed like I was trying to do everything, I laughed because I was so clearly not doing everything. And I suddenly felt just fine about it.
And by suddenly, I mean six years later.
When Orlando was a baby, I used to joke that I needed to go to therapy to figure out why I couldn't clean my own house. But what I really needed to go to therapy about was the voice inside my head that berated me for not cleaning my house.
That voice is a killer. For a long time, I didn't even know it was there. Then I spent a lot of time listening to it in despair, unable to respond in any constructive way. Then, I spent a while trying to ignore it or argue with it. And then somehow, over time, I realized that I can listen to it with kind ears, at least some of the time, even though it sounds so mean.
And every once in a while, there is a break in the static, and I'm tuned in to a different station. This one reminds me why I do and don't do certain things. This one just notices. It's kinda nice.
What doing something looks like:
~~ lots of food, a clean kitchen, and piles of laundry ~~ a weeded garden and a dirty bathroom ~~ dirty kids who have no clean pants ~~ meditating and not writing ~~ yelling and apologizing ~~ kids with clean faces and a bed-head mama ~~ crinked-up shoulders, flabby belly, and a tender heart ~~ nothing for dinner and writing away on the computer ~~ and yes, sometimes it looks like strung-out mama/hungry kids/chaos-overwhelm-home ~~
and on and on and different every day…
What does not doing everything look like at your house?
This post is part of a series…